Advertising With Conservation Mag
Through Conservation Mag, we managed to create a massive
community around the idea of preserving wildlife, helping
animals and protecting the environment. We always listen to our
readers, and we encourage them to share feedback on their
favourite topics and interests. Conservation Mag is a platform
for change, one that encourages everyone to rethink their lives
to protect the environment while also enjoying outdoor living
and taking care of wildlife.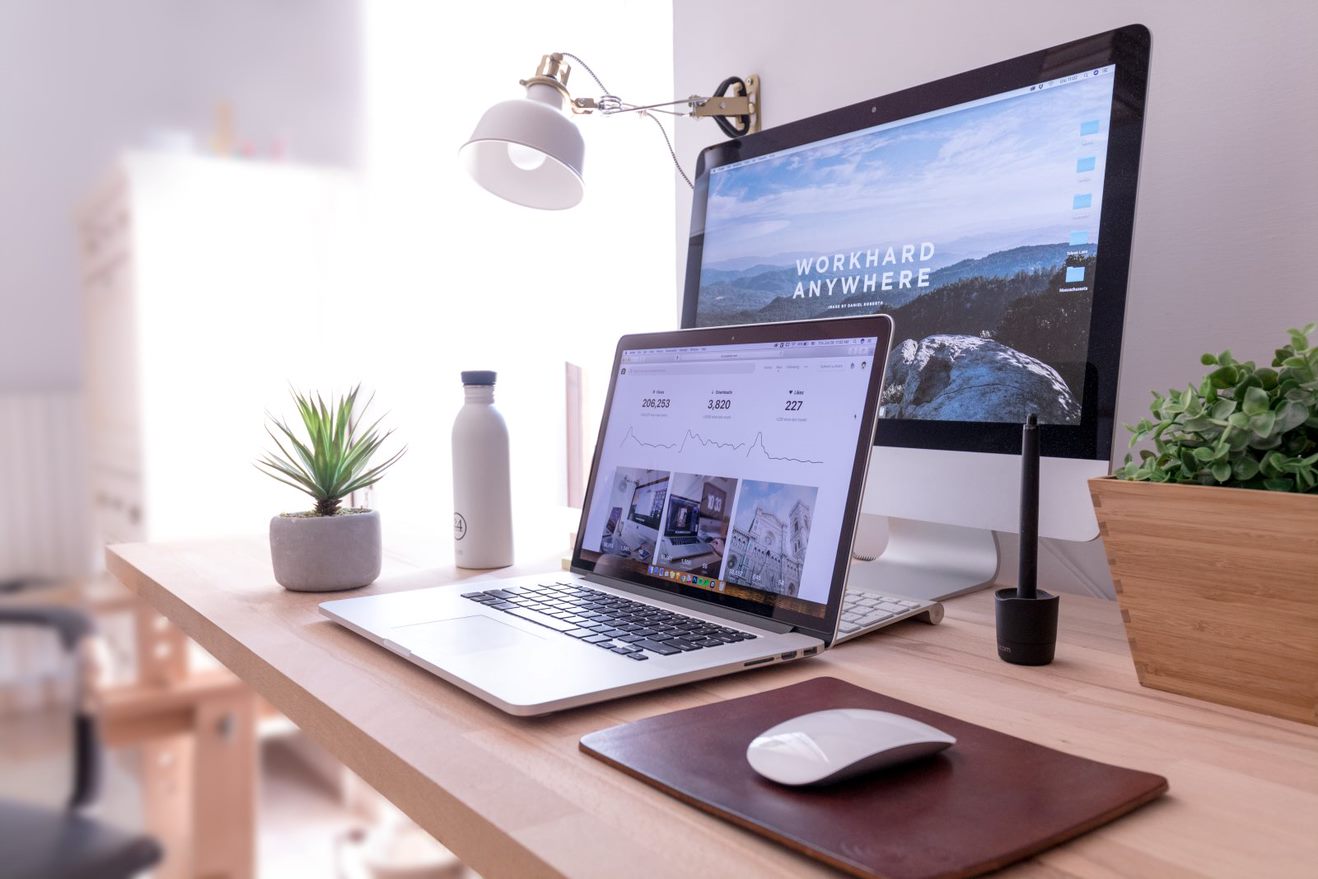 Benefits of Advertising with Conservation Mag
We understand the pressures that the conservation tourism sector has been dealing with through the COVID 19 crisis and our aim is to support the conservation & tourism industry through cost-effective communication. Our readers are passionate about activities and accommodation options in a natural setting. We provide simple monthly/yearly advertising rates and no commission on your fees.
Your own contact details & site links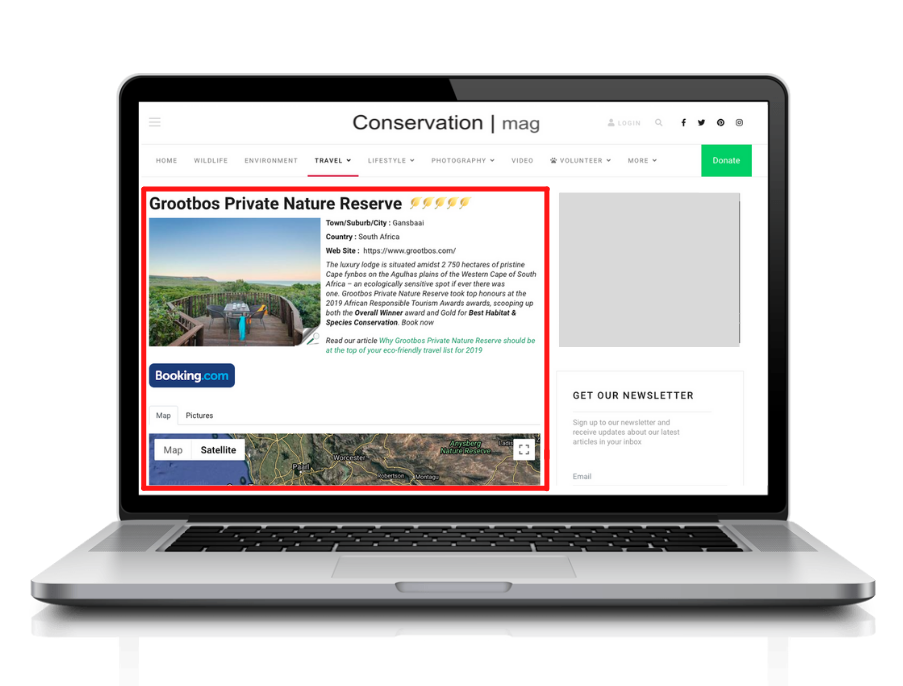 The main page Delux Includes an advertising slot below the grid image header.
Home Page Main Banner Advert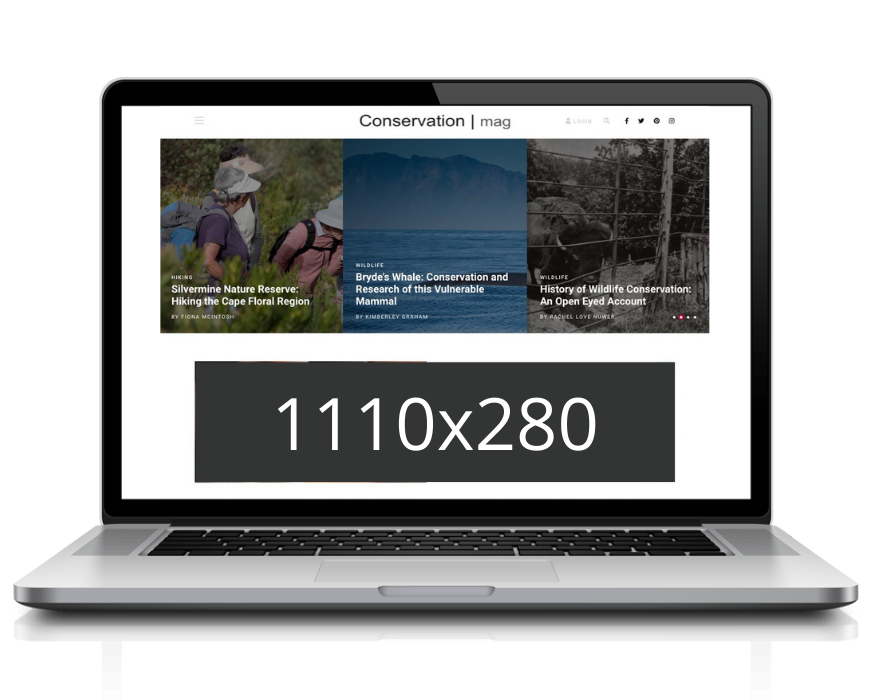 The main page classic provides an 
advertising slot on the 
lower 
section of the webpage.
Home page advert located lower on the page.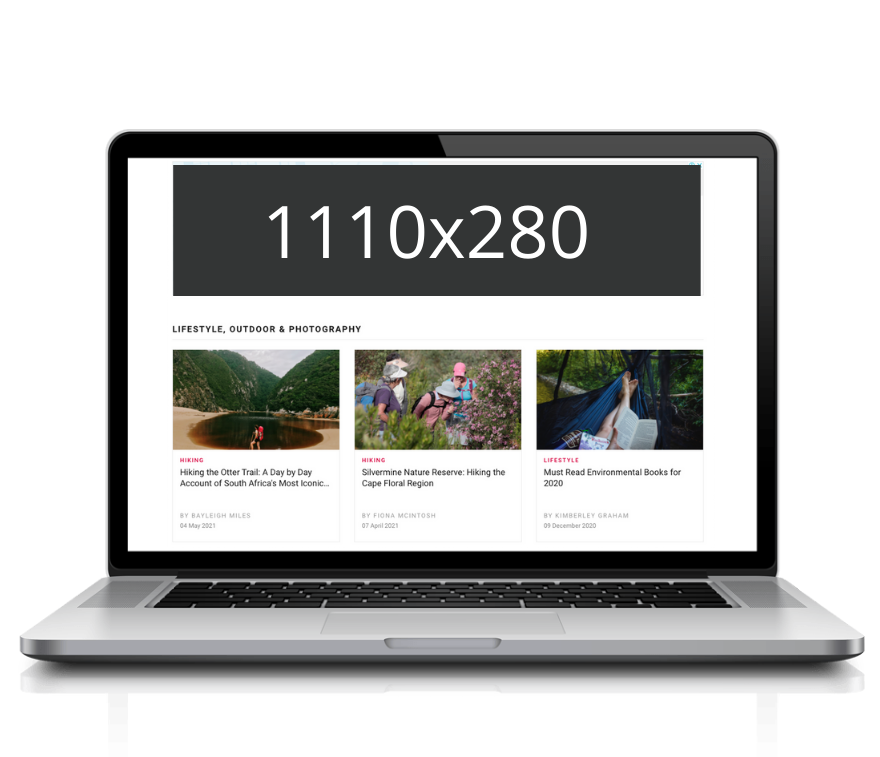 The main page mini includes an advertising slot on the right section of the webpage.
Home page right column advert.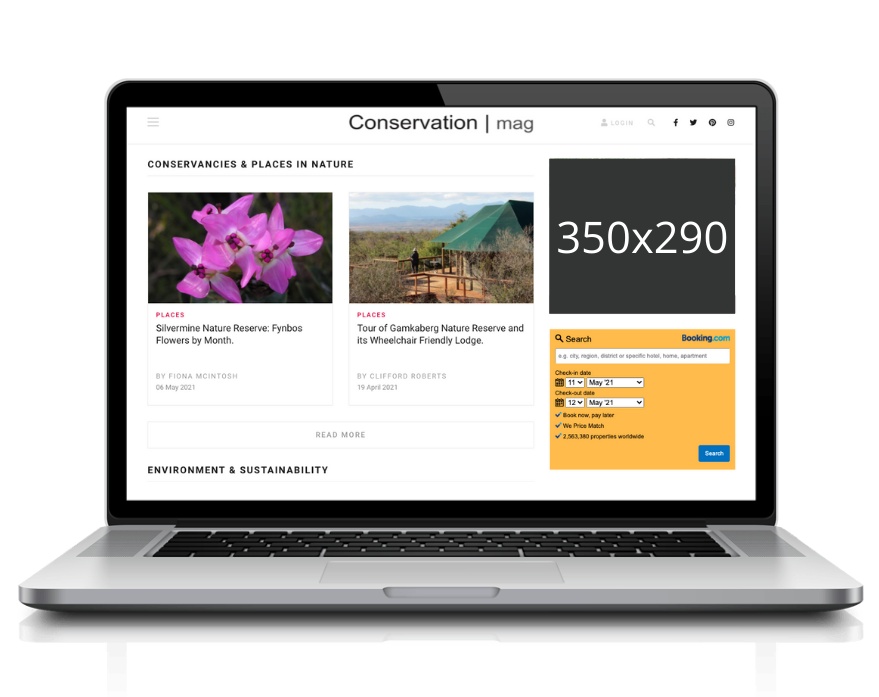 The category page advert includes an advertising slot on a category page and all the categories articles.
First Page Seen By a User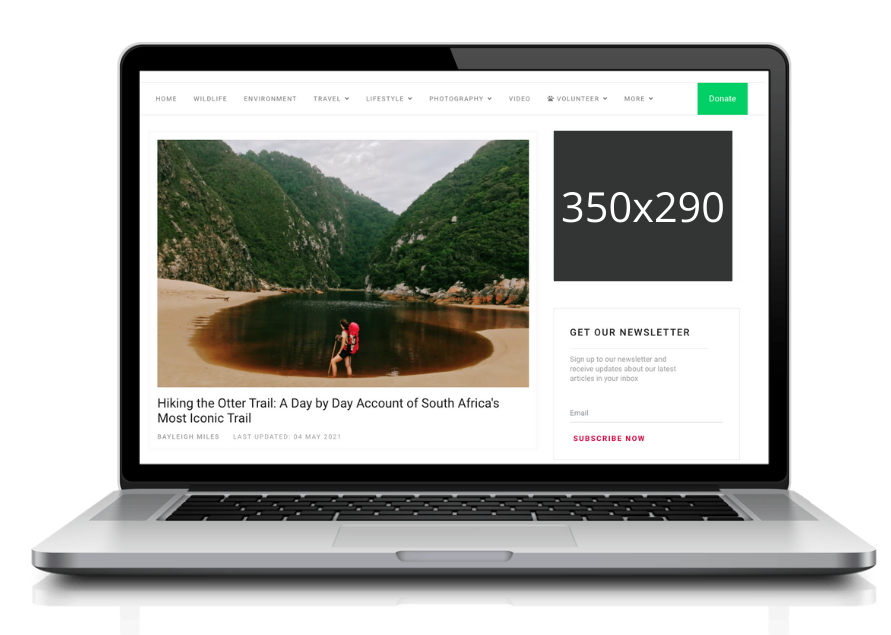 All the adverts on Conservation Mag are responsive so they will resize for mobile.
Adverts on Phone and Tablet Automatically Resize